Enthusiastic

Spoiled Rotten

Mischievous

Shy

Happy Go Lucky

Lazy

Independent
?
Here at Woodpoint Bed & Biscuit, our guests are top priority. We want them to have a fantastic experience while they're here, to be comfortable, and have fun throughout their stay! Our facilities are unlike any other in upstate South Carolina. Our individual boarding suites are spacious, with indoor and outdoor access for overnight or extended stays. The Playcare Park is over an acre, includes a custom water park that your dog will love and a Playcare building with heat and A/C. Grooming is available 7 days a week. Our vaccination policy is at the highest standard in veterinary care. Keep reading to learn more about our services and facilities!
A healthy dog is a happy dog! Our committed and experienced staff, state-of-the-art facility, and vaccination policy all assure that your pet's stay will be happy, secure, and filled with fun! Whether your dog joins us for a day of play, a spa day, or to spend a few nights, we can customize it for your dog and your budget.   
We work with local veterinarians to create the highest standard of care for your dog while they're with us. That's why we require the standard vaccines (Rabies, DHLPP, Bordetella) plus the Canine Influenza vaccine.  Our feline friends require Rabies and FVRCP vaccinations.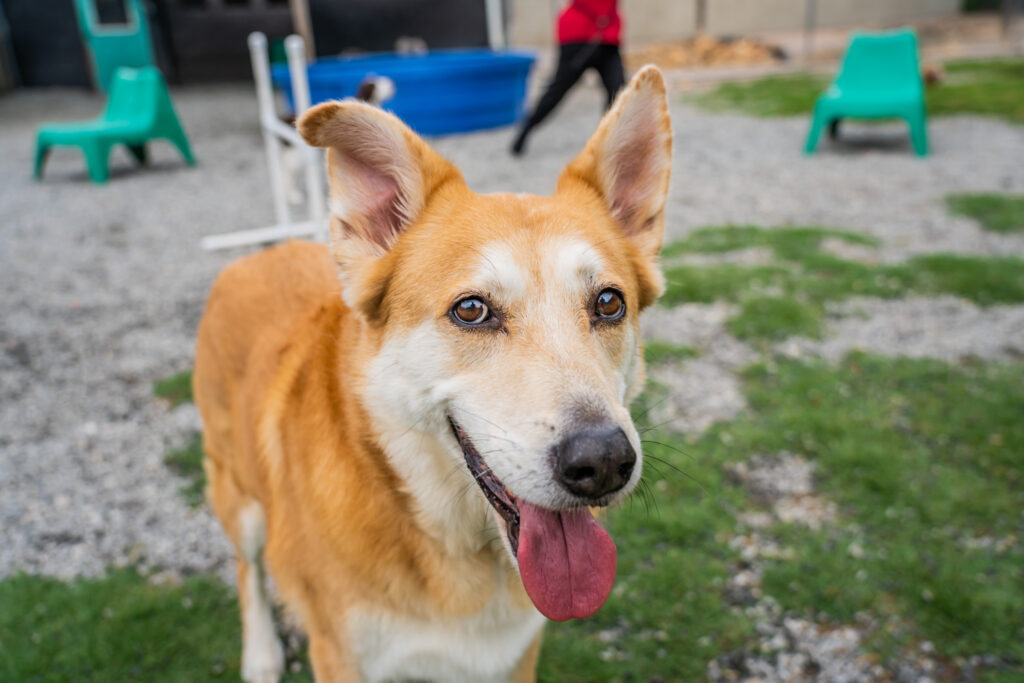 A PlayCare Place Your Dog Will Love
Whether you drop off your pup for a day of play, add PlayCare to a boarding reservation or grooming appointment, treat your pup to a day of socializing, running, sunning, rock climbing, and swimming in our one-of-a-kind, state-of-the-art, acre Playcare Park. Check out our Services page for PlayCare & individual Playtime pricing!
We have 100% confidence that your pup will have the time of his life in our PlayCare Park, which offers over an ACRE of play space. The park includes a custom waterpark, sandboxes, climbing rocks and logs, baby pools, slides, tubes, a covered pavilion, and an indoor play building that's heated and air-conditioned. Our PlayCare Park features varying sections to accommodate any dog's size or energy level.
All dogs over 6 months must be spayed or neutered to participate in PlayCare.